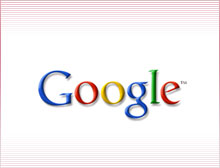 Google Inc. said on Wednesday it is combining its different Web search services into one "Universal Search" service that will present Web sites, news, video and other results on one page.

The move, a significant overhaul of Google's most-used function, will take effect on Wednesday and be improved over time, executives told reporters at the company's "Googleplex" headquarters.

"I think of it as a pretty natural evolution, with the one interesting thing being the video side of it," said Martin Pyykkonen, an analyst with Global Crown Capital.

"The thing everyone is wondering right now is what will an advertiser be willing to pay for a video link," Pyykkonen said. "From the advertiser standpoint, I think they will be interested in how to hook their customer better."

Universal Search means that standard Google searches will draw results from separate properties covering books, local information, images, news, and video, said Marissa Mayer, vice president of search and user experience.

"It's breaking down the silos of information that have been built up. It's a broad, long-term vision that will unfold over the next few years," Mayer said. "We are really excited about what Universal Search could evolve to in the future."

The combined search includes any site indexed by Google's services. On the video side, for example, it will include YouTube, Google Video and independent sites like Metacafe.com.

Mayer did not directly discuss advertising plans, but she indicated the new service could open the door to more relevant ads on search result pages, which accounted for roughly half of the $10.6 billion in revenue Google did last year.

"For us, ads are (search) answers as well. I would hope that we can bring some of these same advances, in terms of richness of media, to ads," Mayer said.

In addition, the company is introducing new navigation features at the top of every Google page that let users to quickly hop between its different properties.

For example, users of Google's e-mail service, Gmail, can jump instantly to search, calendar, documents, and other services, according to a demonstration at the briefing.

The company also is preparing a translation service that converts queries into other languages, allowing a user to comb a broader swath of the Web, Google's Vice President of Engineering, Udi Manber, said at the event.

The technique will translate queries in any of a dozen languages into English, find additional search results, then automatically translate those back into the language of the original query. This will give users in any supported language a broader view of information on the Web.

"That by itself will open the whole Web to different languages," Manber said.